The Company
---
Security, credibility and good businesses are some of the characteristics that led
Corretora Mercado to its status as reference in grain trading in South Brazil. During its 24 years in operation, it followed a trajectory that reflects the consolidation of an image of seriousness and efficiency in dealing with the industrial and productive segments, cooperatives, market and government agents and Commodities Exchange.
Corretora Mercado acts in the cereal sector in South Brazil, the most important producing region in the Country, and its mission is to provide opportunities for safe and lucrative businesses, that meet client needs in reliable and speedy manner, through updated information concerning both national and international agromarkets.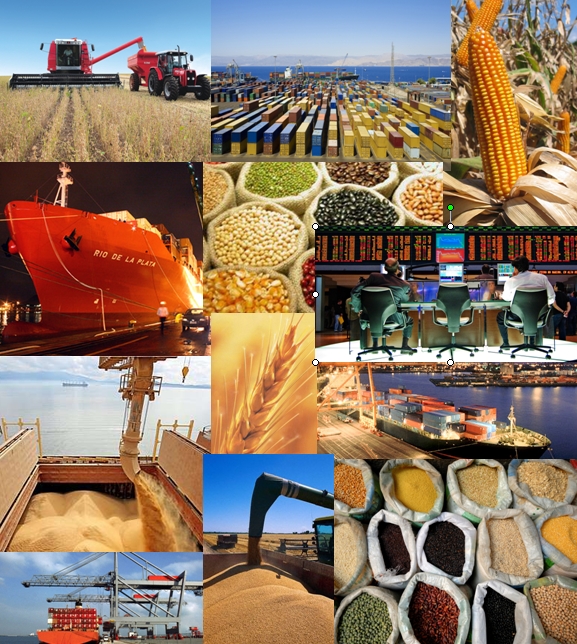 The company is acknowledged as one of the most competent in the segment, a concept earned through the high degree of commercial returns and its portfolio of satisfied clients, one of the largest in Rio Grande do Sul. With upwards of one million tons of cereal traded over the past three years, Corretora Mercado is a reference in the sector, and ranks among the first in business volume at the Brazilian Commodities Exchange.
Affiliated with the Brazilian Commodities Exchange, through title 40, it is qualified to carry out operations on behalf of buyers and/or sellers of the following agricultural products: Rice, Corn, Wheat, Black-Beans, Soybean, Coffee, Sorghum and oats. Corretora Mercado comes in as an indispensable tool in the new strategies, mechanisms and professional trading methods, which include initiatives related to the domestic and foreign market, cereal imports or exports and merchandise. Furthermore, it maintains a hotline with the National Supply Company (Conab), Bank of Brazil, Ministry of Development, Industry and Commerce (MDIC) and the Rio Grande do Sul Rice Institute (Irga).
In addition to the transactions through the Commodities Exchange,
Corretora Mercado
operates in direct negotiations between producers, trading companies, cooperatives and industries, offering opportunities for an array of businesses, like the purchase and sale of cereals, brokerage via Commodities Exchange, facilitation and technical support to commercialization through private and public mechanisms. It boasts a qualified team, who constantly pay heed to trends, analyze crops and markets, in Brazil and around the globe, through modern information tools and systems, analyzing investment perspectives and providing for commercial operations, regardless of their complexity, with security and client-oriented.
---
Mercado - Mercantil & Corretora de Mercadorias Ltda.
Rua João Abbott, 433 - CEP.: 90.460-150 - Bairro Petrópolis -
Porto Alegre - RS - Brasil
Telephone: +55 (51) 3086-8700 - Fax: +55 (51) 3086-8701
E-Mail:
import.export@clicmercado.com